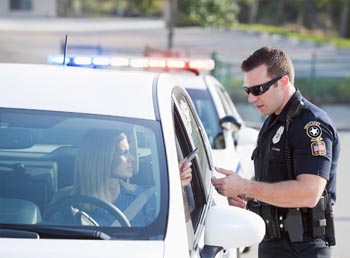 Traffic Violation Lawyer in Kingston, NY
Kingston Traffic Violations LawyerSpeeding Ticket Attorney New York
Have you received a ticket for speeding, a lane violation, unlicensed operation of a motor vehicle or other traffic violation in or around Kingston, New York? Before paying the fine, you should consider speaking with a lawyer about your case.
I am Jonathan D. Katz, an experienced lawyer who represents clients in all types of traffic violation cases. I have successfully reduced many moving traffic violation charges to non-moving charges, and obtained dismissals in others.
Cases I regularly handle include:
Speeding
Turn signal and lane violations
Aggravated unlicensed operation of a motor vehicle
Driving without a license or insurance
DWI
And other traffic violations
Keep Your Insurance Premiums Low
A successful resolution of your case may save you thousands of dollars in fines and insurance premiums. For that reason alone, the cost of legal representation may be a wise investment. For a low, affordable fee, I can review your case and discuss your legal options.
If you have a more serious problem, such as a charge for DWI or aggravated unlicensed operation of a motor vehicle, I can work to help you keep or regain your driving privileges.
Have Prior Violations?
Prior traffic violations can increase your points and your insurance premiums. If your violation points in any 18-month period total 11 or more, your license may be revoked or suspended following a hearing.
At my firm, Jonathan D. Katz, Attorney at Law, I have successfully represented many clients who had multiple traffic violations. I work to protect my clients' driver's licenses and restore licenses that have been suspended or revoked. In addition, I try to clear outstanding traffic violations of my clients while minimizing any resulting penalties.
No Court Appearance Required | Contact an Attorney Today
In most traffic violation cases, I can represent you without you having to appear in court.
For a free consultation about your case with Jonathan D. Katz, Attorney at Law, call (845) 303-1043 or send us an e-mail. I handle cases in Ulster County and Orange County, New York.