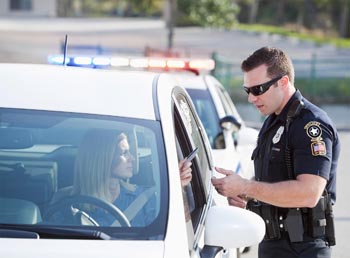 Traffic Violation Lawyer in Olive, NY
Olive Traffic Violations Lawyer & Ticket Attorneys
In every season, the hills and valleys along Route 28 are noted for their beauty. But the feeling of well-being that beauty brings can be quickly dispelled by a traffic ticket. Even worse news comes when you sit down to consider the consequences. The ticket you receive may result in a heavy fine, increased insurance premiums and the possible loss of your driver's license.
New York Traffic Ticket Attorney
At my practice, Jonathan D. Katz, Attorney at Law, I represent people charged with speeding and other traffic violations. In many cases, I have been able to get a ticket dismissed or reduced to a lesser charge. I also work to protect the rights and driver's licenses of people charged with aggravated unlicensed operation of a motor vehicle and DWI.
In your case, I will work to obtain the best outcome possible and to keep you on the road.
Paying a traffic fine is an admission of guilt. Get the advice of an attorney before you pay the fine.
Know the Costs and Benefits of Legal Representation
Keeping even a few points off your driving record can save you hundreds or thousands of dollars in increased insurance premiums. Before you pay a fine, you should speak with an experienced traffic violation lawyer about your case.
For a low, affordable fee, I can review your case and explain how I may be able to reduce your charge or get it dismissed.
All Speeding Tickets are not Equal
The points assessed for a speeding ticket vary according to the speed over the posted limit. A point schedule can be found on the Speeding and Traffic Violations page. By reducing the points you receive, I may be able to prevent you losing your license or from having to pay higher insurance rates.
I have been successful in reducing many speeding and traffic violation charges to non-moving violations. In your case, I will do everything I can to get the charge dismissed or reduced to one with lower potential penalties.
No Court Appearance Required | Contact an Attorney Today
In most traffic violation cases, I can handle all aspects of the case without you having to appear in court, whether you live in Ulster County, Orange County or outside the area.
For a free consultation about your case with Jonathan D. Katz, Attorney at Law, call (845) 303-1043 or send us an e-mail.