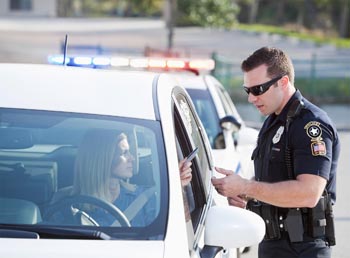 New York State Thruway Traffic Violations in Ulster County
New York State Traffic Violations AttorneyUlster County Traffic Ticket Lawyer
A traffic ticket can result in a fine, additional license points and higher insurance premiums. If you receive too many tickets, your license could be suspended or revoked. It may be possible to get a ticket reduced or dismissed, however.
I am Jonathan D. Katz, an attorney with extensive experience in traffic violation cases. I have helped many residents of Ulster County, as well as visitors to the area, avoid the most negative consequences of traffic tickets. My firm represents clients in cases involving:
Speeding
Failure to yield
Turn signal and lane violations
Running a red light
Aggravated unlicensed operation of a motor vehicle
Driving without a license or insurance
DWI / DWAI / DUI
And other traffic violation cases
Experienced Traffic Violation Defense Lawyer
I have lived in this region for many years. During that time, I have represented clients in many courts in Ulster County, Orange County, and throughout the Hudson Valley.
I understand how courts and prosecutors in our area view traffic cases, and the legal arguments that may persuade them to reduce or dismiss a traffic ticket. In your case, I will work to minimize the penalties and points you incur, or help you avoid them altogether.
Speak with an Attorney Before Paying the Fine
Speeding ticket and traffic violation cases are not all cut and dried. It may be possible to obtain a downward negotiation in the charge to a lesser moving violation or non-moving violation, or get it dismissed entirely. Before you pay a fine that adds points on your record, you should consult with an attorney.
No Court Appearance Required | Contact an Attorney Today
In most traffic violation cases, I can handle everything for you without you having to appear in court, whether you live in Ulster County, Orange County, another part of New York State or outside the area.
For a free consultation about your case with Jonathan D. Katz, Attorney at Law, call (845) 303-1043 or send us an e-mail.